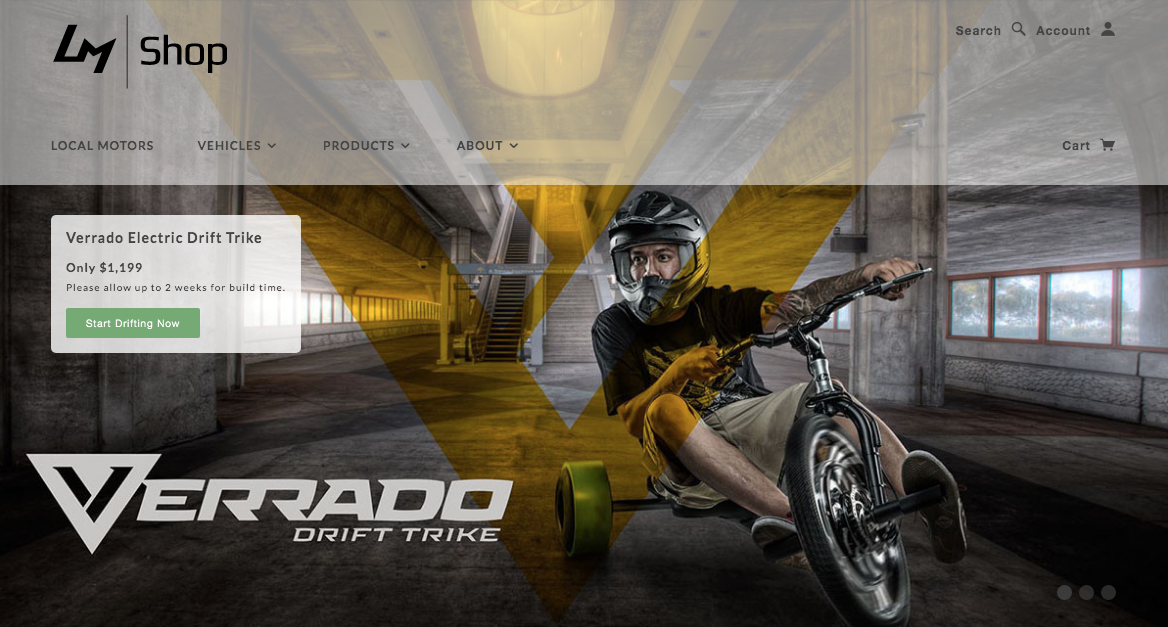 Related
Create an E-commerce store from scratch? No Problem.
I led a team in creating an online vehicle and accessory store for Local Motors from scratch, including sourcing over 1000 products, shooting original photos and video, and writing compelling product description copy.
I also led SEO Optimization, Paid Search, Social Media Marketing and Email Campaigns.
I improved marketing effectiveness and revenue every month with relentless conversion optimization.
Related